EVO II Standard Battery Charger (Refurbished)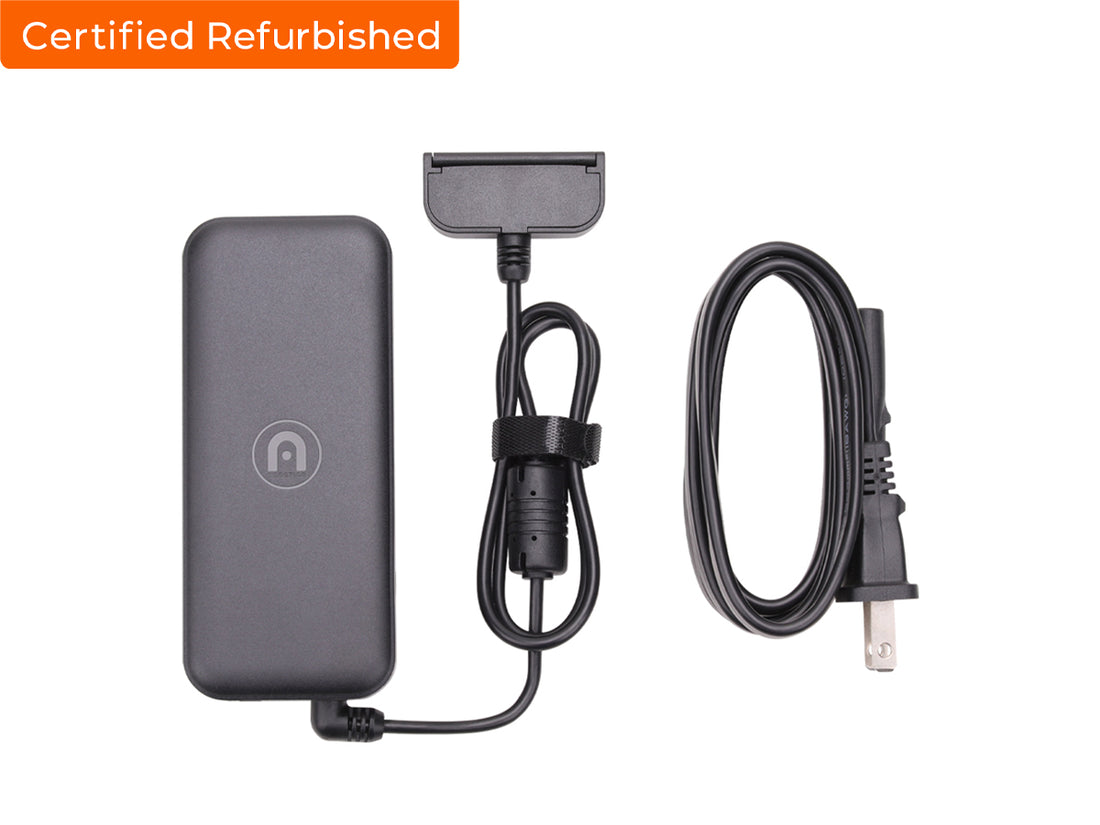 EVO II Standard Battery Charger (Refurbished)
Charging batteries and remote controller simultaneously; Multiple output interface and modes 66 W output power, intelligent QC
Input: 100-240V~50/60HZ, 1.5A

Output:Aircraft Battery Interface: 13.2V, 5A

USB Interface: 5V, 3A; 9V, 2A; 12V, 1.5A

Charging Time: about 90 min (Charging time may vary slightly with battery level and ambient charging temperature.)

Charging Time for Remote Controller: about 120 min (in shutdown state)
EVO II Standard Battery Charger (Refurbished) x1
What is a Refurbished Autel Robotics product?

A Refurbished Autel Robotics product is a pre-owned unit that has been returned to Autel Robotics for a variety of reasons. Regardless of the reason, each product undergoes a full battery of bench and flight testing followed by post flight analysis. Any part(s) needing replacement is handled during this process.

Things to expect when purchasing a refurbished product:

- Lack of certain retail packaging:
- Plastic film may not be on the aircraft body
- Plastic film may not be on the Gimbal Camera lens
- Plastic film may not be on the Charger
- Plastic film may not be on the Remote Controller
- Propellers may not be packaged (both on the aircraft and spares)
- USB cables may not be packaged
- Boxes may show some wear
- All items will be clean but may have minor cosmetic blemishes such as scuffs, scratches, etc...
- Battery may have up to 10 cycles
- Unit will be updated to most current version of firmware available during refurbishment process
- All units are reconditioned and flight tested to strict standards set forth by Autel Robotics
- Autel Robotics guarantees all refurbished products will function 'as new'
- Refurbished products may be available at a variety of retailers. After purchase of a refurbished unit from a 3rd party seller, all future support must be handled through Autel Robotics directly. Dealers will be unable to handle or process refurbished units post sale
- Returns for cosmetic issues, that do not affect operation, will not be accepted
- Every refurbished unit comes with a 6-month warranty against any manufacturer defects.